Certificates of conformity of products of LLC "COMCON TRAFFIC" to the requirements of Ukrainian standards.
Traffic controllers "KOMKON KDK" are manufactured in accordance with the requirements of DSTU 4157-2003.
Traffic lights "KOMKON SD" are made in accordance with the requirements of two standards – DSTU 4092:2003 and DSTU EN 12368:2017.
The hardware and software complex of the automated traffic control system "KOMKON ASKDR" meets the requirements of DSTU 4158-2003.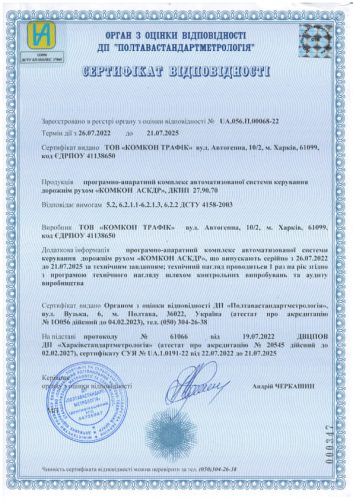 Also, KOMKON TRAFFIC LLC has a certificate for a quality management system in accordance with DSTU ISO 9001:2015 (ISO 9001:2015, IDT).