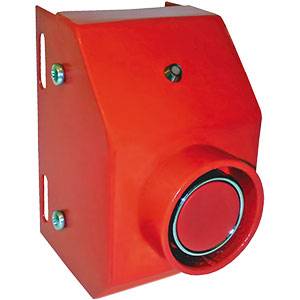 The pedestrian calling device KOMKON KVP is designed for switching pedestrian phase at traffic light installation.
The device is implemented in accordance with the requirements of DSTU 4157-2003.
Key characteristics:
KVP commutes low voltage signals (5V, 12V, 24V).
Confirmation of pressing the button is indicated by LED glow
The operational temperature range – from -40° to +85°С.
The class of jacket protection from the ingress of dust and dampness – IP54.
The chase is made in the anti-vandal construction of steel 1.5 mm thick.
Marking of outputs: red – «plus», blue – «minus».